Intuitive Business Consulting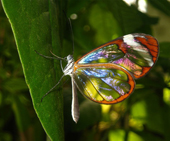 Jaye McKenzie has intuitively trained and consulted with companies and individuals in a broad range of fields from finance, law to medicine and film / television. Jaye's specialty is forecasting and evaluating options. All of her work, other than training and initial on-site visit is done by telephone. She can assist you with decisions about hiring, investments, mergers, increasing company morale and productivity. Jaye recommends that you also train your own people to have systems in place for use on a consistent basis.
Consultations: To achieve goals and work through obstacles. We reach these goals through our partnership and dialog. Intuitive consulting is a dynamic process designed to help you create a stronger future! Sessions are 90 minutes, I conduct them in person or by phone. Please email or call Jaye to schedule a session. jadeintuitive@yahoo.ca or (416) 784-4120. The fee for intuitive business consultation is $500
Consultations For Business: Jaye cannot accept clients who are in the same industry as her long term clients. Email Jaye and provide only your name and area of business - please give no further details. To best use our time together, do have a detailed list of questions. Mutual confidentiality is assured and no taping is allowed.
Long Term Clients: Jaye cannot accept clients in the same industry as her existing long term clients, therefor please email Jaye with only your name and area of business. This is a three month commitment on both your part and Jaye's. Jaye is available for your company's needs, although she will only deal directly with one person. Usually, except in times of crisis, her clients call her no more than once or twice a week. Mutual confidentiality is assured, no taping is allowed. Jaye only takes a few long term clients at a time, so there are rarely openings available. The fee for three month long term sessions: $6,000.
Training Your Company: In this scenario, Jaye comes in to your company for a day and trains your team to function as intuitives for the company and one another. This is a full day service, including some reading on Jaye's part. If interested in setting up a training session, please email Jaye at jadeintuitive@yahoo.ca and include your area of business, name and no further details, as with other service options. Fee varies with company, attendee size.
"Thank you again for coming to our office... The agents are still talking about the incredible session you gave... we were all impressed and inspired!"
"Jaye, I can't even express how much I enjoyed the meeting. Your word is gold...!"
"She's the real deal!"
-Bosley Real Estate Ltd.
"We recently had Jaye McKenzie come in to present a seminar to our Agents, feeling her experience as a former Agent herself, now Inspirational Speaker, Positivity Coach, Intuitive and Energy Practitioner would benefit our sales staff in a unique way. We knew her talk would be interesting, but couldn't have predicted the immediate and enthusiastic 'Rave Reviews' she received! We've already booked her for another performance of HEALTHY MIND, HEALTHY BODY, HEALTHY SALES! Several of our agents also embarked on Jaye's coaching to increase productivity, as well as energy clearings to increase 'Sold Listings'... with terrific results. Bringing Jaye in has proven to be a wonderful influence and an inspiration to all who attend her programmes!!"
Dianne Usher, Broker, Vice President & Division Manager, Johnston & Daniel Division, Royal LePage Real Estate Services, Toronto, ON
"As a business entrepreneur, it's critical that you take advantage of all resources available. As a result, I engaged Jaye McKenzie's services to shed light on my strategy and opportunities. I was amazed at the accurate detail she provided with absolutely no prior knowledge of my current business state. On the spot Jaye provided the exact contact name, industry sector and necessary course of action to secure a client we had been negotiating with for the past two months. Bottom line... within 48 hours we got the deal! But more importantly, I now have a resource in Jaye that gives our company a competitive edge."
Gerald McGroarty, President, Brandon Taylor Consulting, Toronto, ON
"If passion drives you, let reason hold the reins." - Benjamin Franklin
Copyright © 2009-21 Jade Intuitive Services