Positivity Coaching & Counselling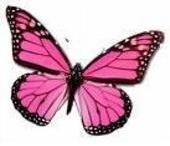 Imagine your life getting better and better with a gifted intuitive mentor to help guide you to a greater sense of fulfillment and meaning. Jaye has helped many people just like you heal, remove fear and obstacles, grow and transform to a calmer, happier state. Jaye's ultra-positive attitude has led to her clients dubbing her "The Positivity Coach"! Jaye also teaches a course on Intuitive Awareness and Development to open you to your own intuitive abilities. Many have these gifts, but have kept them in the closet, so to speak... Bring your gifts and talents into the light, understand who you are, enhance your own life and the lives of those around you!
These classes and courses are offered either one-on-one or in small group settings, based on Jaye's availability.
For more information about Jaye's Healing sessions, please see this brochure.
Coaching/Counselling sessions are confidential and can be conducted in person or by phone.
"I took an introductory course from Jaye, call it Psychic 101, on the understanding, acceptance and enlightenment of my psychic gifts. I was initially scared by the process ahead of me as it involved three Stages each with three subsections. Before I began the course, I was afraid, lonely, and isolated because I knew I was 'seeing' things but didn't know what or who to approach on this rather sensitive subject. My journey took 9 weeks, through telephone calls and e-mails, and was absolutely the best thing I've done for myself in years. With family, friends and working, we often ignore ourselves. It was an enlightening process of who I am, what my gifts are, how to handle things that occur, and changed my whole perspective on viewing this wonderful world we live in. And above all, I learned to accept these wonderful gifts, and am living more peacefully and worry free. My family is so happy for me. And the fear has disappeared. Thank you so much, Jaye!" Lia, client, Sarnia, ON
"All truths are easy to understand once they are discovered; the point is to discover them." - Galileo
Copyright © 2009-21 Jade Intuitive Services